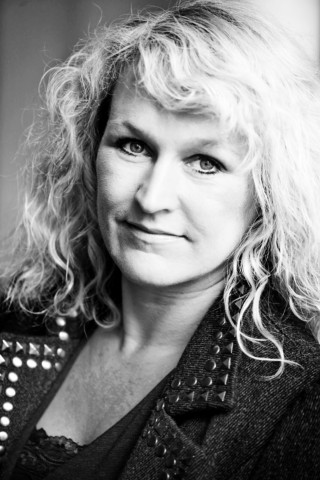 Lotte Petri was born in 1968. She holds a Master's degree in French and a Graduate Certificate in Business Administration. For many years she worked as a marketing manager in the Danish Chamber of Commerce in Copenhagen before embarking on a new career as a crime writer.
Her first novel, "The 5th Plague", was published in 2009 and in 2011 followed "Water became Blood". The third novel, "Black Death", was published March 2014.
All 3 novels have have received excellent reviews and in in March 2015 "the Lobotomist" will be published.
For her first novel, "The 5th Plague", she was nominated for "Den Danske Banks Debutantpris", a Danish debut prize.
---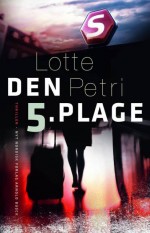 "The 5th Plague" is the first volume in the series about the scientist and doctor Selma Eliassen. Selma is head of The Danish Epidemiology Institute and her task is to prevent biological threats against Denmark such as dangerous viruses and bacteria used for biological warfare.
In the 5th Plague Selma Eliassen suspects that terrorist are making plans against Denmark using the infamous anthrax-bacteria.
---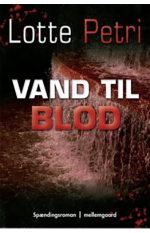 Water became Blood is the 2nd volume in the series. A man is found dead in his hotelroom. The autopsy reveals that he suffered from the dreaded Ebola virus causing haemorrhagic fever, which is cause for much concern, and once again, Selma Eliassen is faced with the challenge of finding the source of the disease in time.
---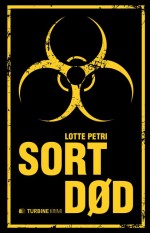 Black Death – in Lotte Petri's latest novel, a serial killer is infecting his victims with a genetically modified variation of Yersenia Pestis – the Black Death. It turns out that the case is related to the horrifying human medical experiments performed by the Nazis. "Black Death" is the 3rd volume in the series about Selma Eliassen.
---
The Lobotomist was published in March 2015 and is the 4th volume in the series with the scientist Selma Eliassen. The autopsy of a body reveals a terrifying mutilation of the skull: The pathologist finds evidence that the victim has had a lobotomy, a controversial form of psychosurgery, that became world famous in the movie by Miloŝ Forman: "One Flew Over the Cuckoo's Nest". The evidence leads Selma to believe that they are dealing with a serial killer who collects morbid trophies in the form of biopsies of his victims' brains.The novel has received excellent reviews.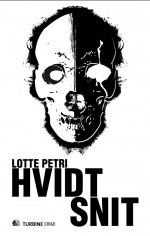 More than a thousand skeletons are exhumed from a Danish cemetery in order to make space for a metrostation. The forensic anthropologist, Josefine Jespersen, is in charge of the project which many believe is opening a gate to hell. Shortly after her colleague is brutally killed – and the murderer has left a sinister sign, ingraved in her skull. The police has to consult an exorcist in order to solve the case.